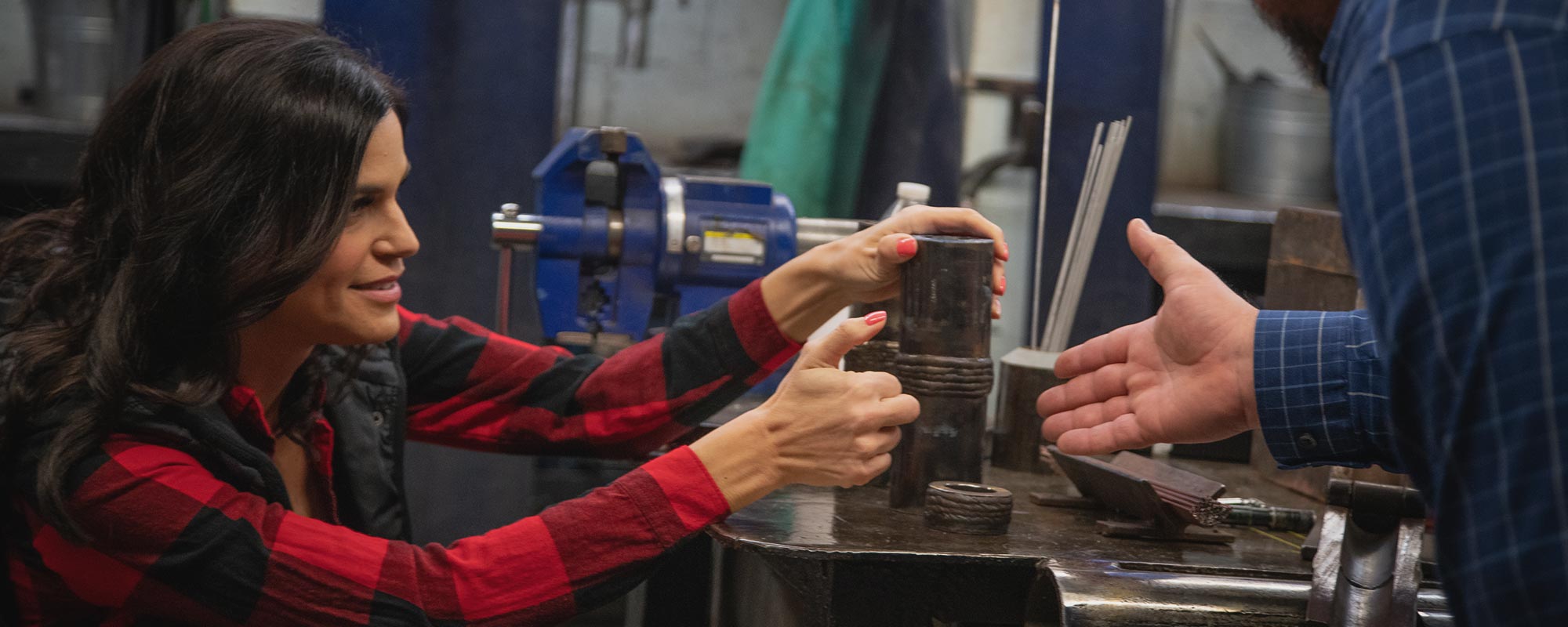 Deliver Performance-Driven Schools
Every school day, Pennsylvania's public and private schools deliver a promise of preparing career-ready graduates and good citizens. To succeed, every student needs a community of committed parents, teachers, and friends—someone who believes in them.
As a state representative, Natalie put her own kids on the bus Monday morning and headed to Harrisburg to fight against statewide mandates on masks, vaccines, and a return to in-person instruction. As a conservative leader, she advocated for local control over pandemic restrictions, authored a bill to empower parents who disagreed with decisions made by their local school board, and co-sponsored several bills to promote parent choice in education.
At the core, Natalie believes education should mean good facilities, performance-driven teacher pay, and a continued commitment to programs that help children with special needs.
While supporting record funding for public schools, she believes students and parents need access to greater options and opportunities.
Thanks to smart, compassionate innovators, Western Pennsylvania remains a global leader in healthcare. From leading research institutions, pharmaceutical manufacturers, and hospitals to an unmatched tradition of professional caregivers, our region's reputation remains unchallenged.
As a member of the Pennsylvania House of Representatives, Natalie is on a mission to keep healthcare reforms focused on patients by expanding freedom, access, and decision-making power. It's why she's supported greater transparency in pricing, backed telemedicine, worked to lower premiums, and won reductions in the cost of prescriptions.
Every family deserves the opportunity to chase dreams of a better life, and every worker is owed the rewards of honest work. These ideals brought generations of workers to Western Pennsylvania, and they're the heart of Natalie's fight to put Pennsylvania on the side of working families.
As a member of the Pennsylvania House of Representatives, she's earned the support of labor unions, small business owners, and entrepreneurs for supporting policies that protect jobs and homegrown industries—especially in energy and manufacturing. Natalie's endorsements range from union Laborers, Steamfitters, Carpenters, and Boilermakers, to the Pennsylvania Chamber PAC and the National Federation of Independent Businesses (NFIB)—an historic partnership between job creators and organized labor.
Fact
Natalie led the fight to investigate the government's handling nursing home care patients during the pandemic.
Count on Natalie to protect healthcare innovation that gives patients the best possible care at an affordable price. Lower prices, more innovation, and greater competition and choice—that's her patient-centered vision for care.
With a decade of experience in criminal court, Natalie has championed dozens of bills from her first day on the job to update Pennsylvania's crimes code and move away from a defendant first victim last mindset. Often times, our criminal justice system re-victimizes the brave witnesses that stand up to their aggressors. From revamping our victims compensation fund to ensuring victims are not subject to irrelevant cross-examination, Natalie has been working hard to be the voice for the forgotten and voiceless.
Rep. Mihalek firmly believes in supporting our police and works closely with her local police departments, the FOP, the state troopers, and District Attorneys near and far to keep her pulse on what's happening on the ground and find ways to constantly improve the tools law enforcement has at its disposal to keep our communities safe.
"She is also working with probation and the Department of Corrections on a few bills to reduce recidivism and incentivize offenders to obtain an education and enter the workforce. Natalie says that "we can't overlook issues of law and order if we are going to be serious about economic development in this Commonwealth."
Natalie believes that Pennsylvania has the potential to lead the nation in economic recovery following the COVID-19 era that has plagued businesses and economic growth. With a storied workforce, abundant natural resources beneath our feet, worldclass educational and medical facilities, and our advantageous geographical positioning, Pennsylvania stands primed and ready to set the standard in an American renaissance to awaken our economy and solidify the United States as the worlds superpower. But there is something standing in the way—bad policy.
For starters, Pennsylvania has one of the worst tax structures nationwide. With the second highest corporate net income tax, our Commonwealth, despite all of our positive attributes, is overlooked by business and industry not interested in sky high taxes. Natalie has twice authored language to strategically lower the CNIT to attract business to PA and her latest bill would also provide tax relief to our lowest wage workers.
She has been working with business leaders big and small to listen to the needs of our employers and has responded with leading the southwest delegation to craft an entire package of bills aimed at creating jobs, economic recovery as well as creating a welcoming environment for the emerging technology sector.
From day one, Natalie has been an advocate for less government regulation and a free market economy. Her work in the liquor space is an example of taking those core values and turning them into law. She has been a champion for our local Pennsylvania breweries, rewriting the tax code to ensure these local treasures were not unduly burdened by unfair tax laws enacting by bureaucratic overreach.
Today Rep. Mihalek leads the difficult fight to end prohibition era rules surrounding the purchase of liquor. To Natalie, privatizing Pennsylvania's state run liquor system is less about the sale of liquor and more about the realignment of government roles. With the passage of several constitutional amendments last year, it was clear that Pennsylvania residents were rethinking the role that government played in their every day lives. That is why Natalie decided it was time once and for all to allow Pennsylvanians to decide for themselves if selling liquor was a core government function.
It's no secret, Natalie and her family love the 40th legislative district. On any given weekend, you can find them enjoying the many amenities they are fortunate to have in this awesome community—whether it's kayaking at Peters Lake, taking a walk on the Montour trail, playing at Wiltshire Park, or taking a look back in time at the Bethel Park schoolhouse, Natalie and her husband feel blessed to be raising their kids here.
As the voice of 65,000 residents in Upper St Clair, Bethel Park, and Peters Township, Natalie realizes the importance of her role. She works constantly with the municipal government of each community to ensure she knows what is needed and how that is constantly changing. She has brought home millions of dollars in her 3 year tenure to keep the 40th district a great place to live work and play. Her advocacy has improved dozens of parks, playgrounds, roads and buildings and she was so proud to be a part of the largest grant in Peters Township history.
While working on meaningful legislation is her first priority, it's where she can make visible improvements to the community she loves is most rewarding.
When Natalie was elected she knew she would have to balance the every day needs of the constituents with being away in Harrisburg, so she hired a talented staff who is both responsive and professional to the thousands of inquiries the office receives. A veteran service officer is made available to the many veterans who come to the office needing assistance walking through the maze of veteran benefits. Since 2020, the office has unfortunately handled several hundred unemployment claims with the many pandemic related business closures.
It is also through the district office that Natalie holds regular veterans events to honor those who served, and assembles panels of business leaders, crime survivors and first responders to listen to their needs from the state legislature.